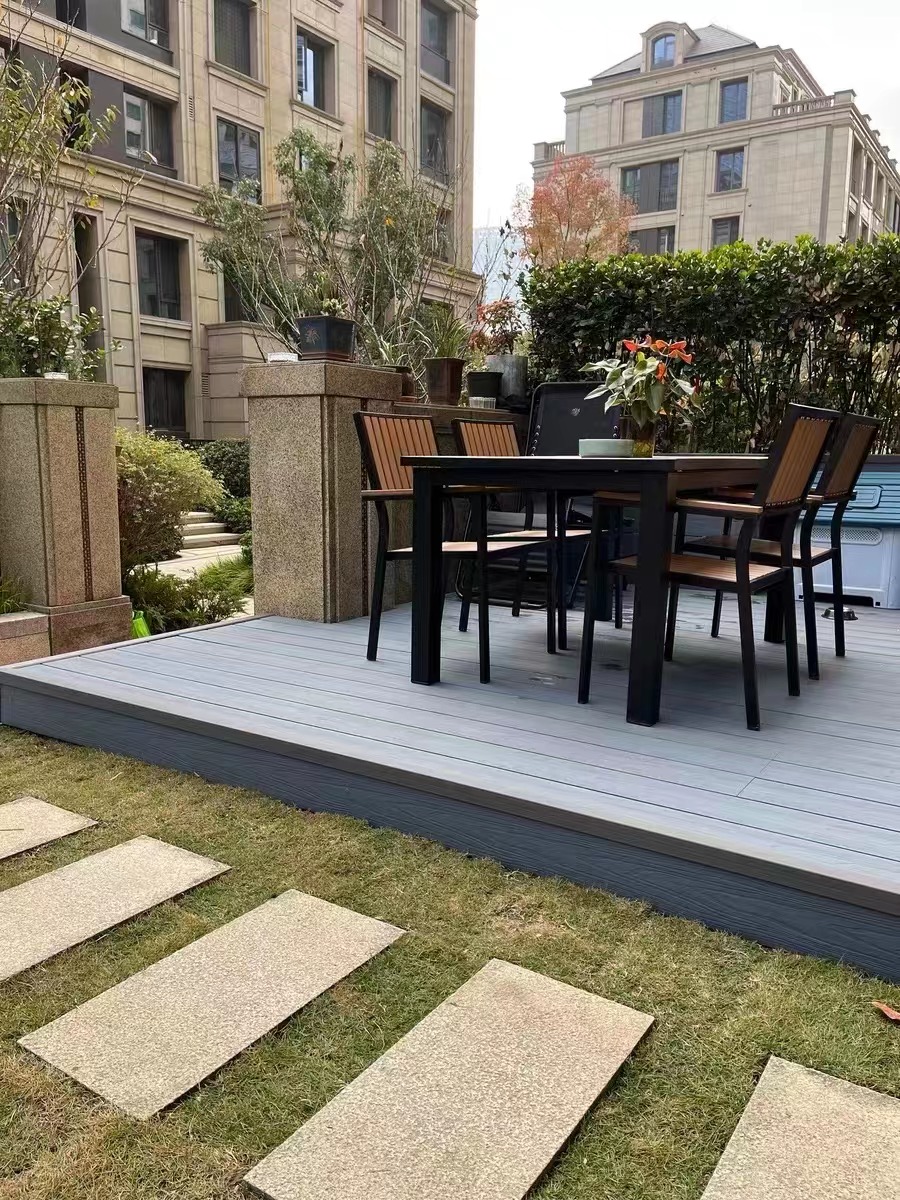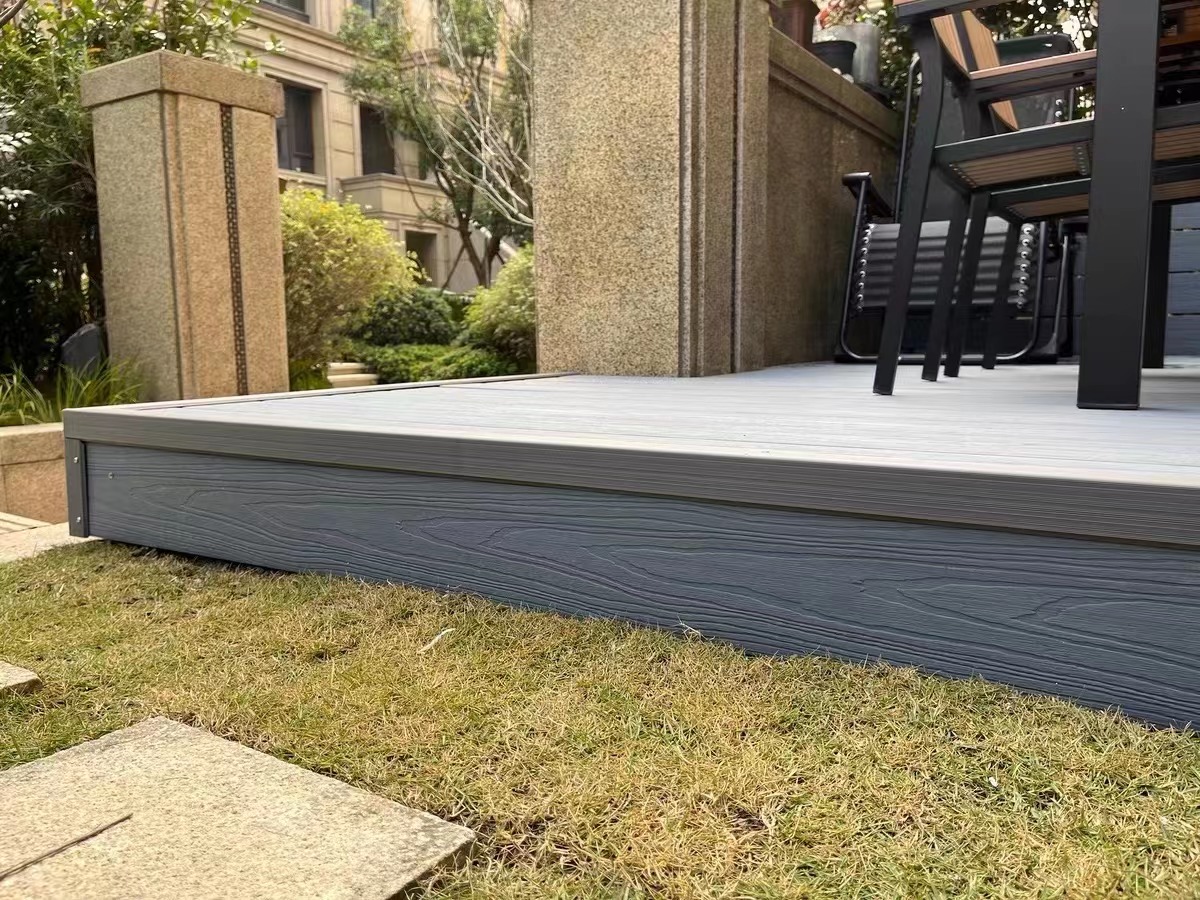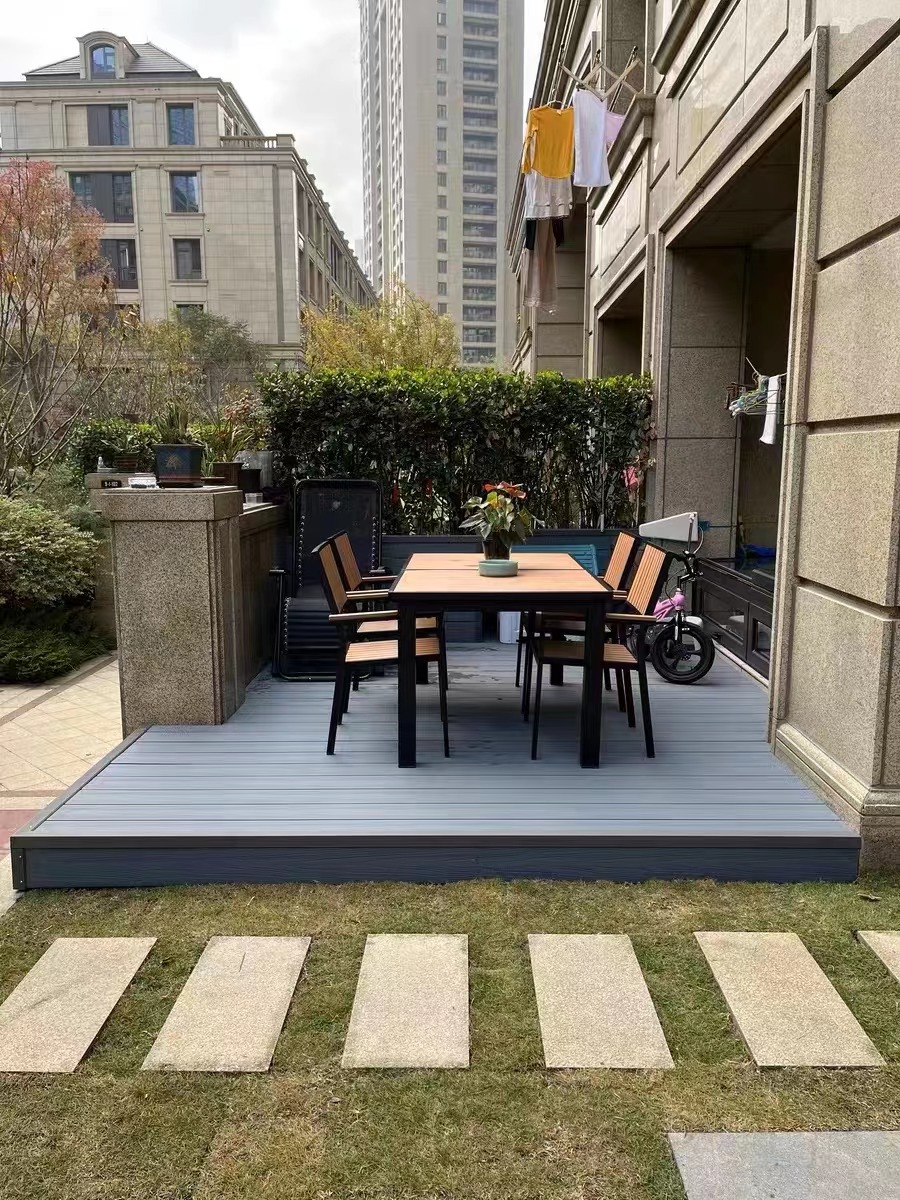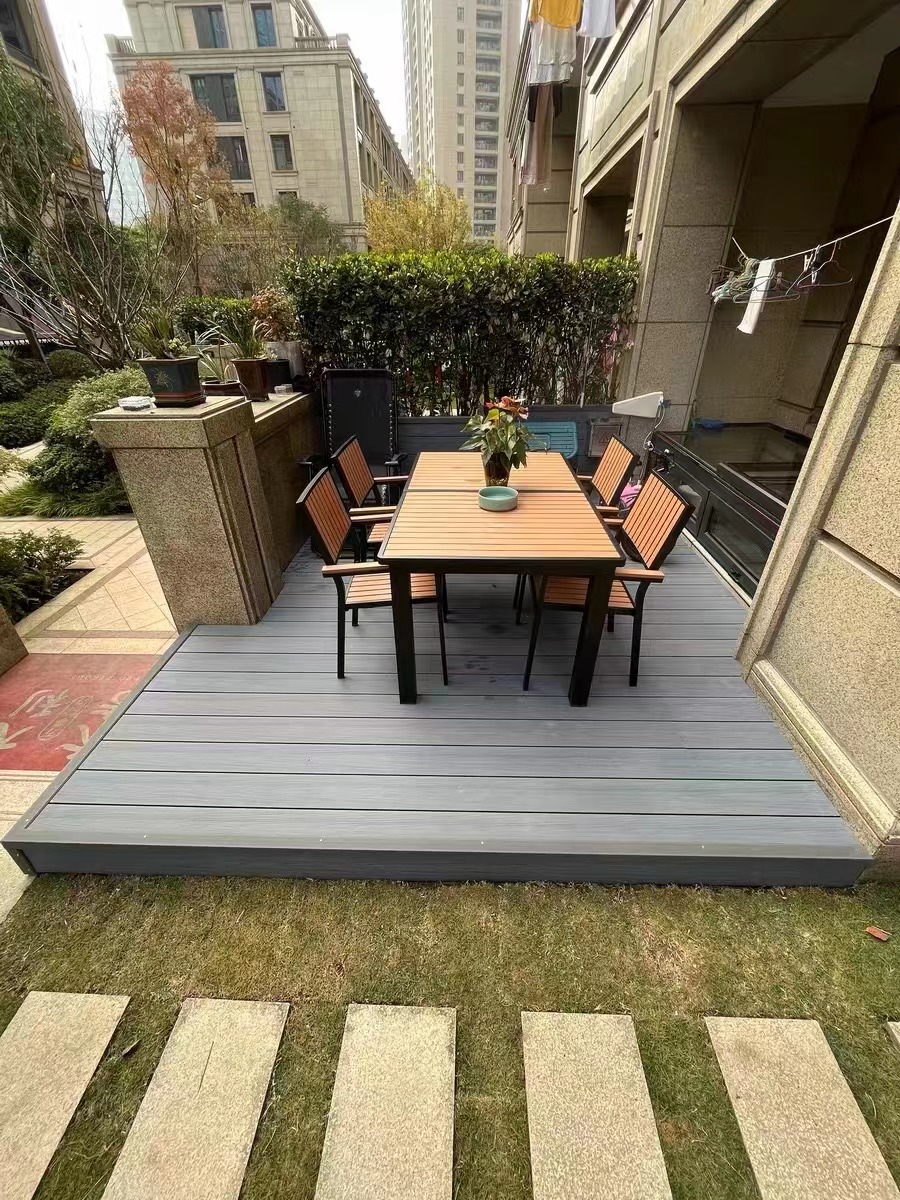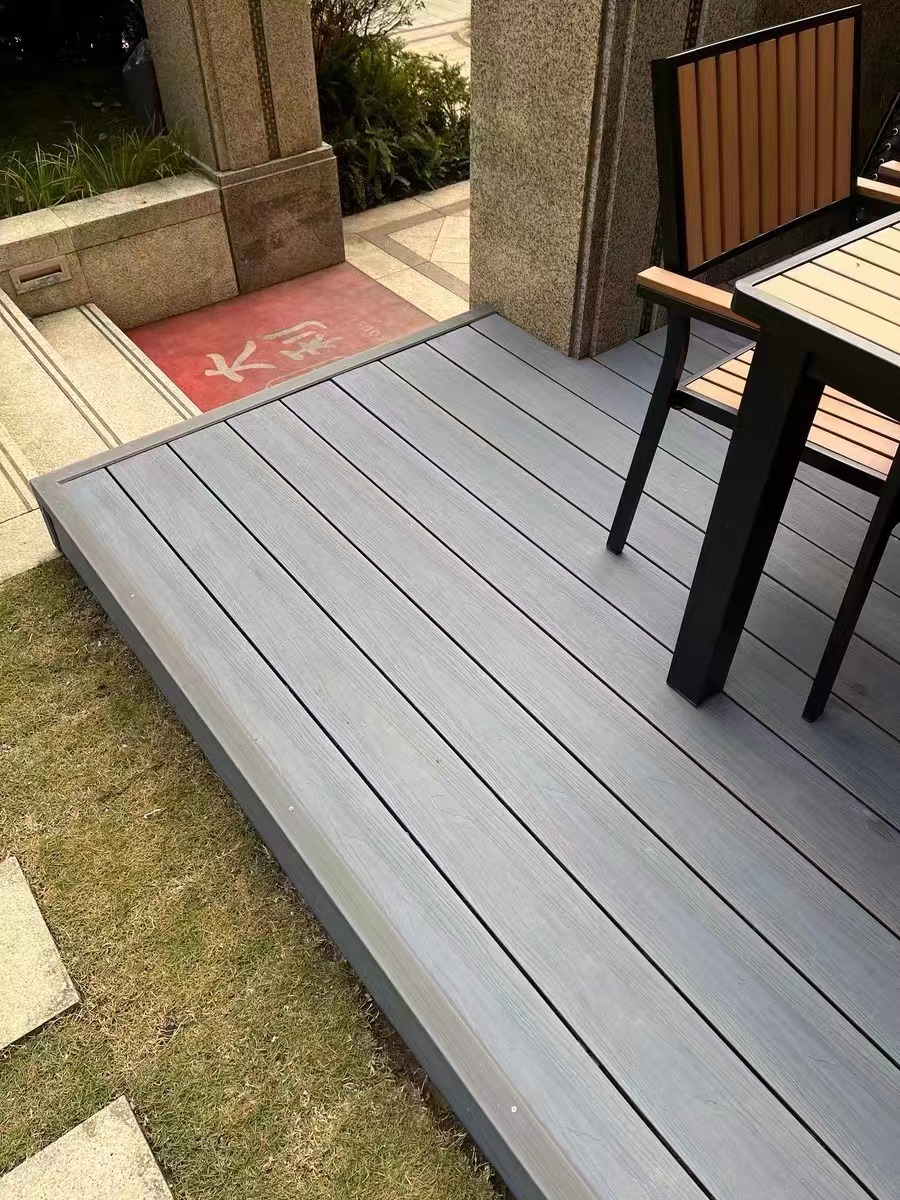 Composite decking is made from a combination of wood fibers and plastic, offering several advantages. Firstly, it exhibits excellent weather resistance and durability, capable of withstanding various climate conditions and seasonal changes, be it scorching summers or freezing winters. This makes it an ideal choice for long-term use in outdoor environments.
Secondly, composite decking does not swell or warp due to moisture, making it suitable for the damp environment often found in small gardens. It is resistant to corrosion, mold, and insect damage, ensuring the beauty and quality of the decking.
Additionally, composite decking is easy to install, often utilizing hidden fastening systems that leave the surface free of visible screws or connectors. This not only enhances the aesthetic appeal but also reduces the risk of tripping and provides a comfortable feel underfoot.
Composite decking offers a variety of designs, including a range of colors, textures, and surface finishes to suit different garden styles and personal preferences. You can choose a decking with a wood-like texture to create a natural ambiance or opt for a smooth surface for a modern touch in your garden.
Most importantly, composite decking has positive environmental implications. It is typically made from recycled materials, reducing the demand for natural wood and contributing to forest conservation efforts. Additionally, composite decking is recyclable, minimizing waste and aligning with the principles of sustainability.
In conclusion, composite decking is a suitable option for small gardens. Its durability, resistance to corrosion, and aesthetic appeal make it an ideal choice for enhancing small garden spaces. Whether you desire a cozy and comfortable patio area or a unique outdoor relaxation space, composite decking can cater to your needs.