Composite decking materials are aesthetically pleasing, durable, and provide a high level of privacy for outdoor spaces such as patios, balconies, and gardens.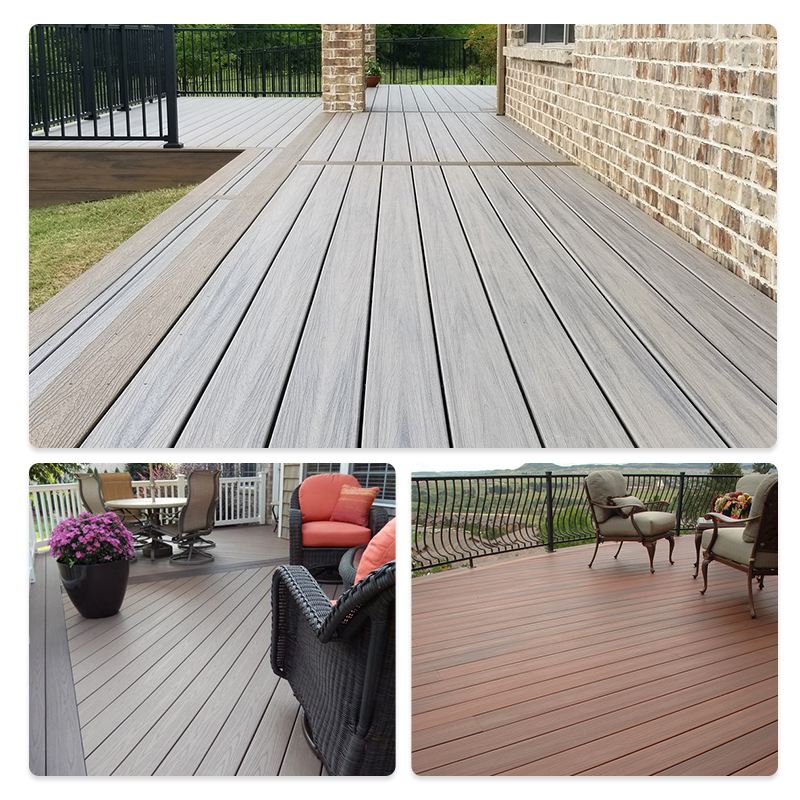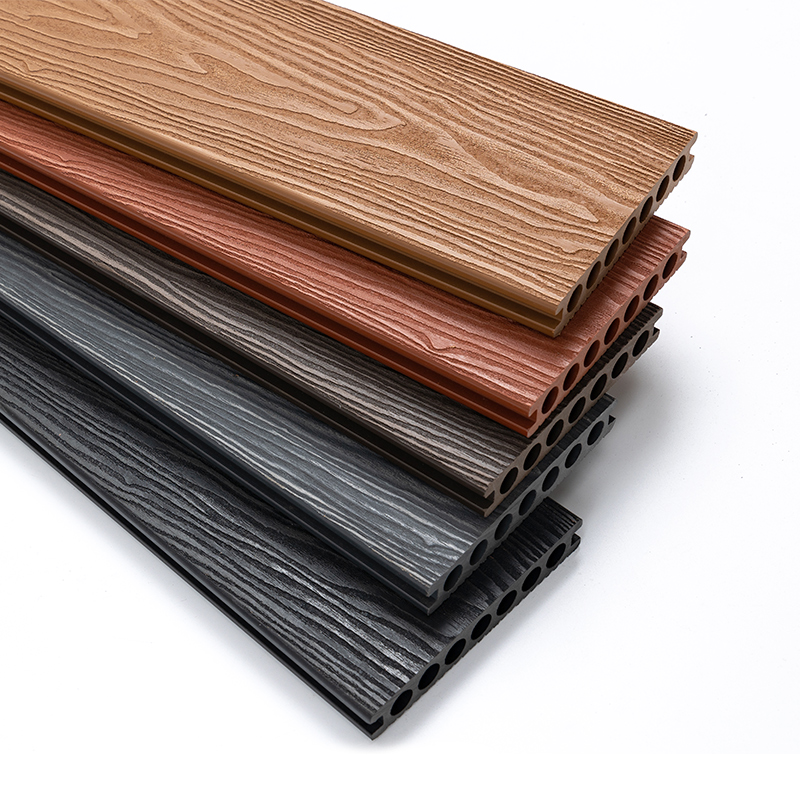 Made from a combination of wood fibers and plastic, composite decking materials combine the natural beauty of wood with the durability of plastic. They have excellent resistance to rot, withstand sun exposure, rain, corrosion, and pests, and are resistant to warping and fading even after long-term use.
In addition to their durability, composite decking materials offer a high level of privacy. They feature a fully enclosed design with no gaps between the boards, effectively blocking outside visibility and disturbances. This creates a private and comfortable outdoor space where individuals can relax and enjoy outdoor living.
Composite decking materials are also known for their aesthetic appeal. They showcase the texture and grain patterns of wood, providing a natural and warm feel. They come in a variety of colors and textures, allowing for customization based on personal preferences and design needs, creating a unique and personalized outdoor space.
In a beautiful outdoor setting, composite decking materials provide a comfortable, visually appealing, and durable surface. Whether enjoying outdoor barbecues on sunny days or spending quality time with family and friends in the evenings, composite decking materials enhance the ambiance with a natural and inviting atmosphere.
By choosing composite decking materials, we can create a practical and visually appealing outdoor space. They not only offer a durable surface for outdoor environments but also add to the overall aesthetics and privacy, allowing individuals to enjoy a peaceful and comfortable outdoor living experience.