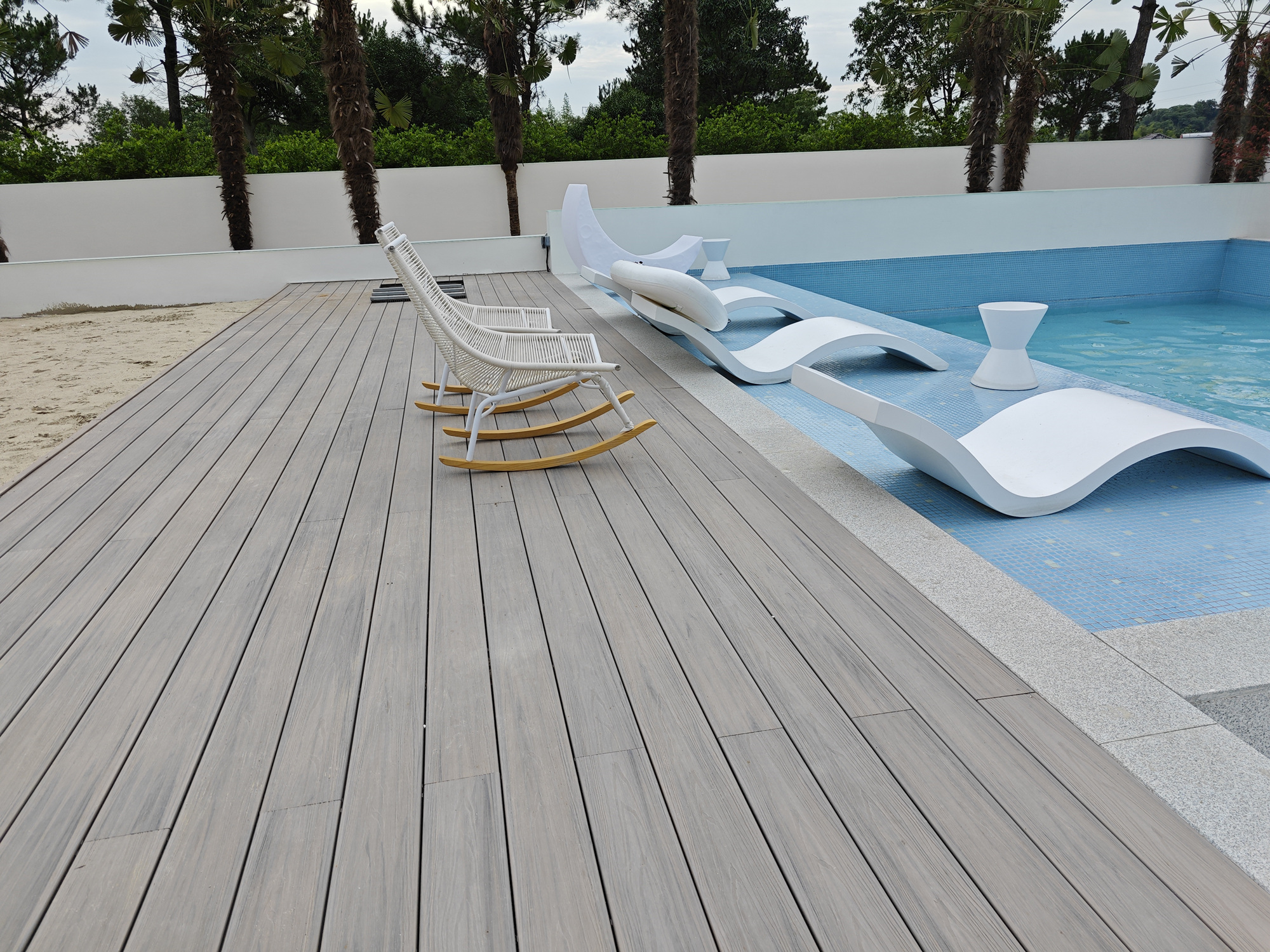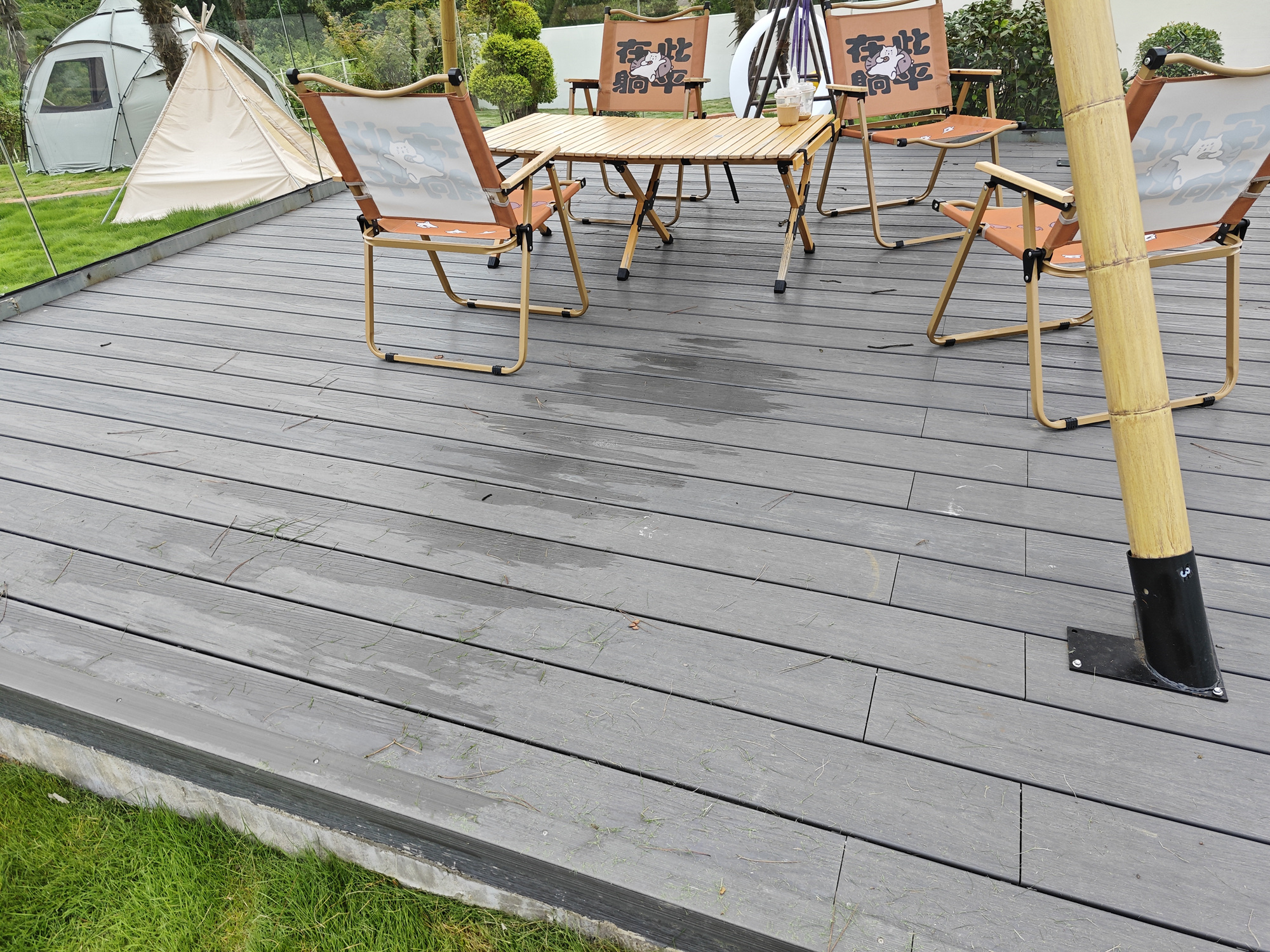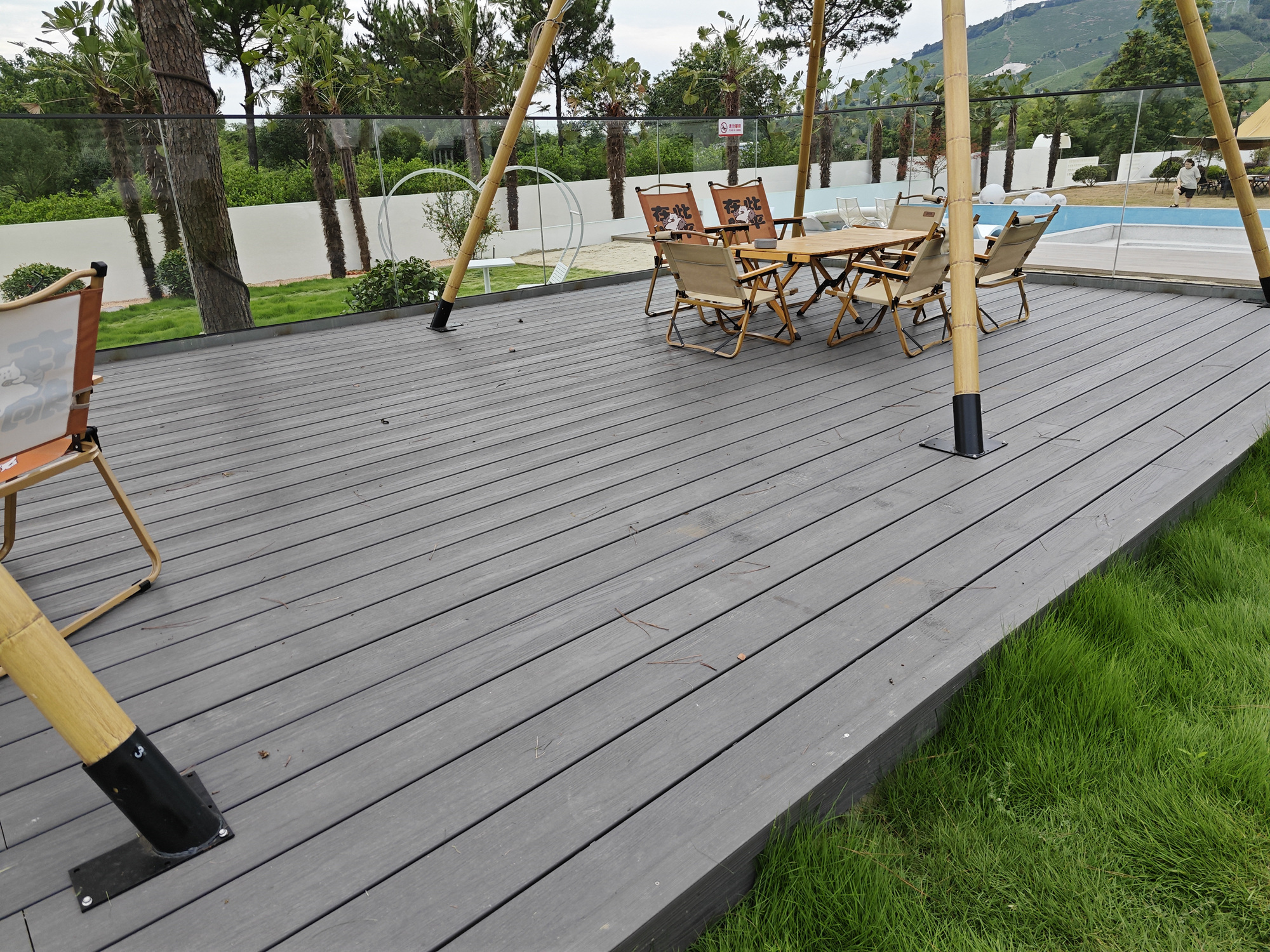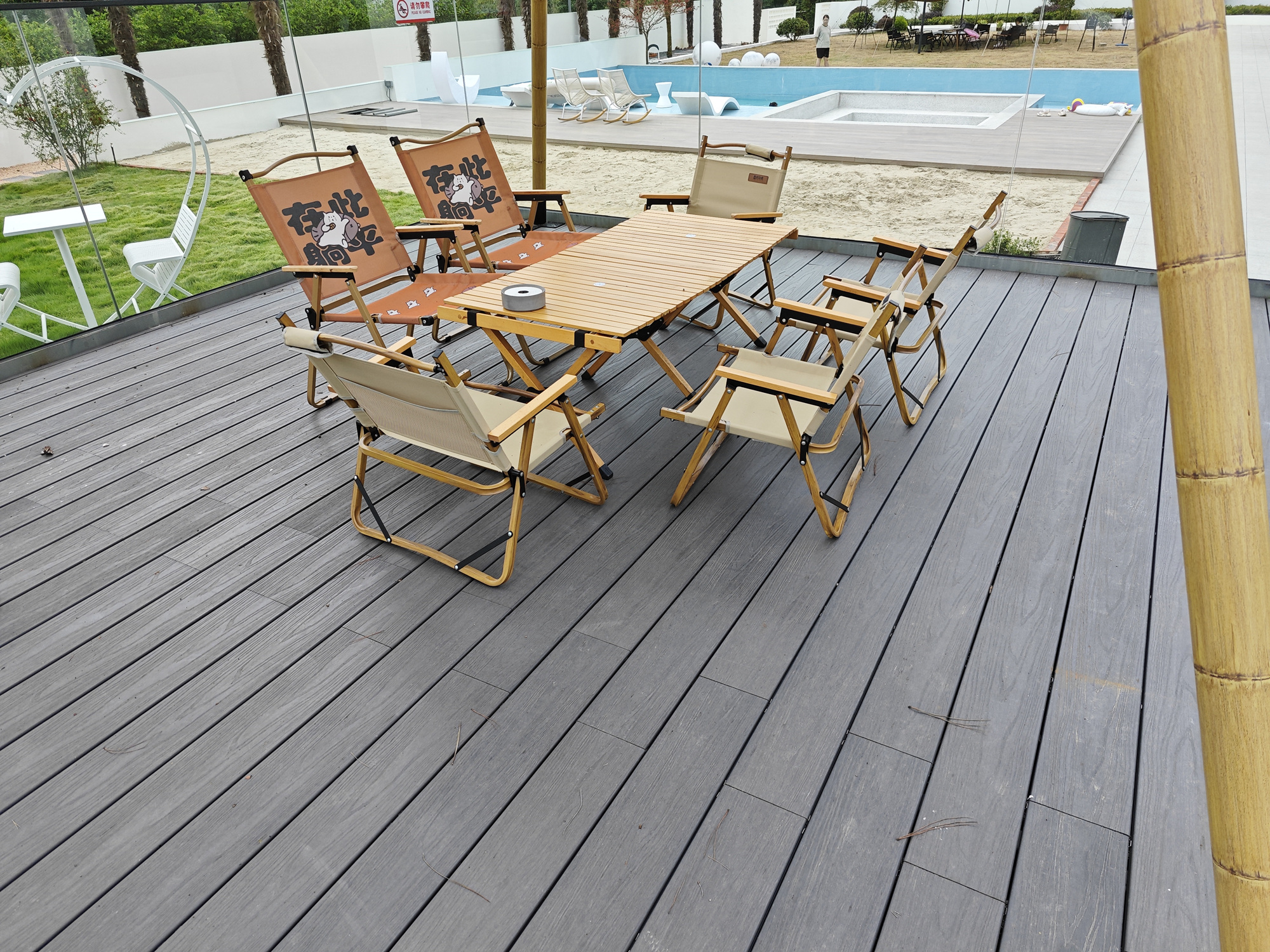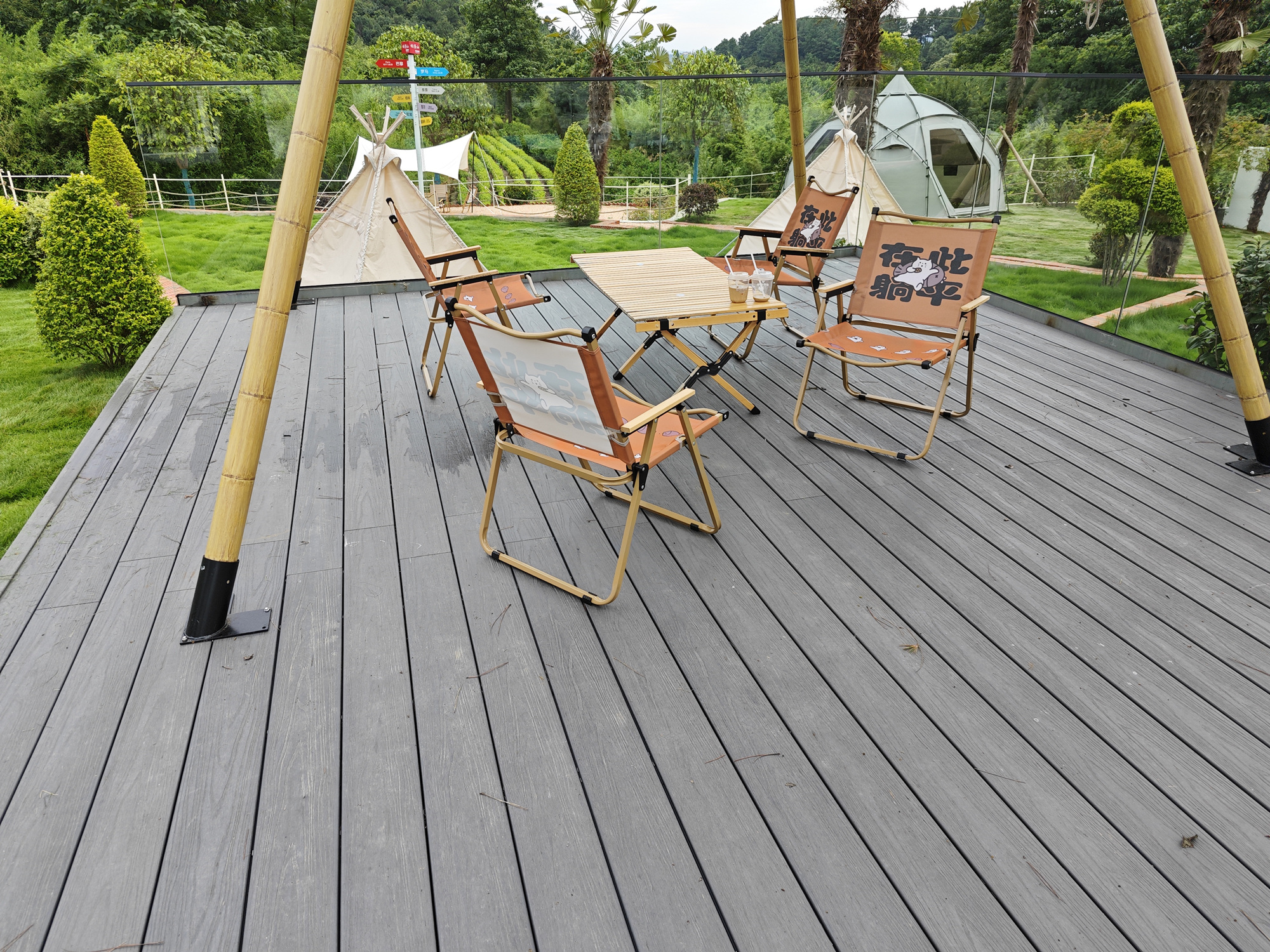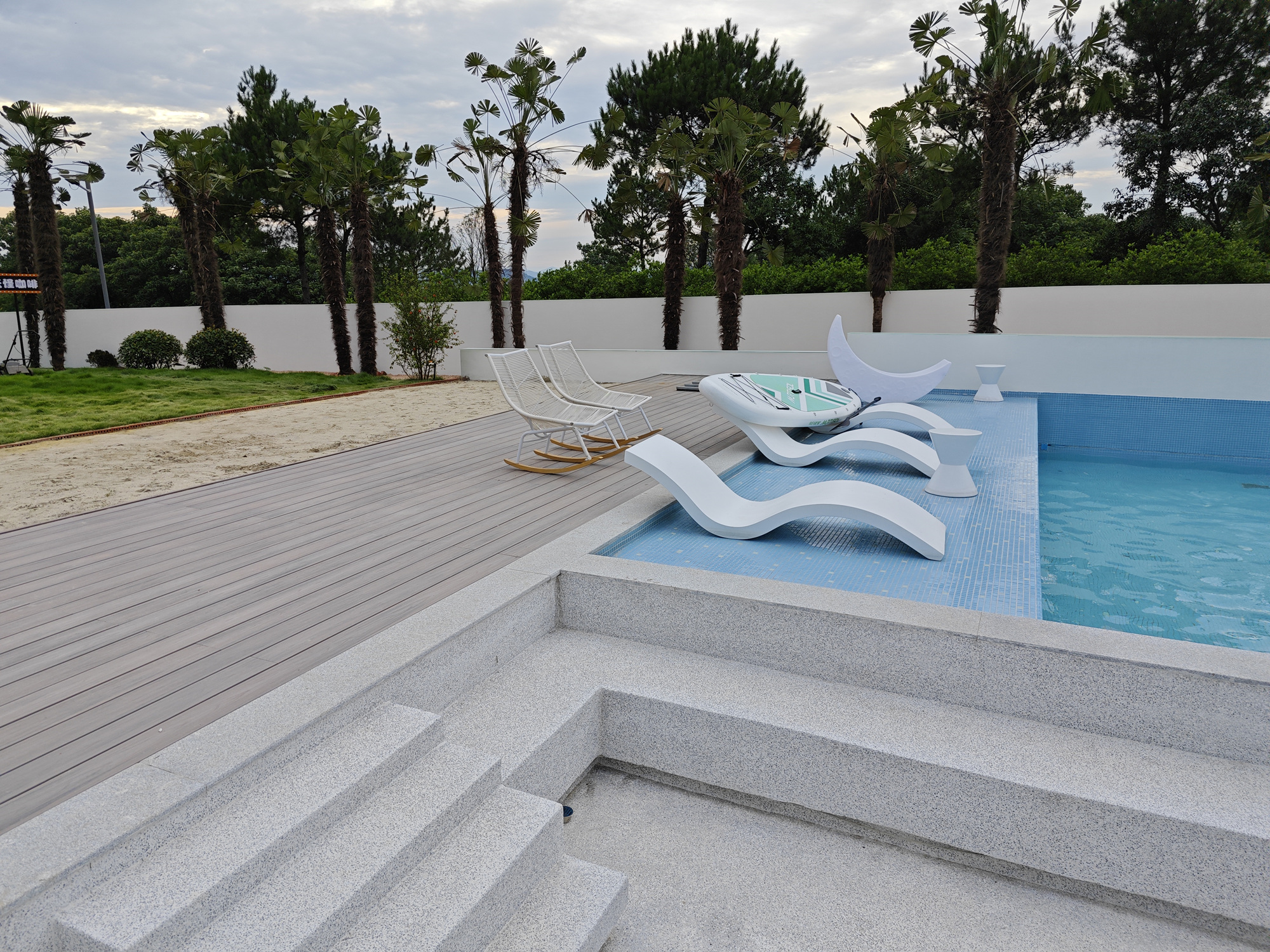 Composite decking, also known as wood-plastic composite or WPC decking, has become an increasingly popular choice for outdoor spaces, especially around swimming pools. This innovative material offers a wide range of benefits that make it the perfect choice for poolside areas.
First and foremost, composite decking is highly resistant to water. Its composition of wood fibers and plastic polymers creates a waterproof barrier, preventing water absorption and minimizing the risk of rotting, warping, or splintering. Unlike traditional wood decking, composite materials do not require regular sealing or staining to maintain their water resistance. This makes it an ideal choice for poolside applications, where exposure to water is inevitable.
Apart from being water-resistant, composite decking is also slip-resistant. The surface of composite boards is specially designed to prevent slips and falls, even when the surface is wet. This is an essential feature for poolside areas, where the risk of accidents due to wet conditions is high. With composite decking, homeowners can enjoy their poolside space without worrying about the safety of their family and friends.
In addition to its practical features, composite decking offers aesthetic benefits as well. It is available in a wide range of colors and finishes, allowing homeowners to create a poolside space that matches their personal style and complements their overall outdoor design. Whether one prefers a modern, sleek look or a more natural wood-like appearance, there is a composite decking option to suit every taste. Furthermore, using composite decking promotes sustainable practices, as it is made from recycled materials and does not contribute to deforestation.
Moreover, composite decking offers low maintenance requirements. With traditional wood decking, regular staining, painting, and sanding are necessary to maintain its appearance and structural integrity. In contrast, composite decking only requires occasional cleaning with soap and water. This not only saves homeowners time and effort but also reduces the overall cost of maintenance over the years.
Lastly, composite decking is highly durable and long-lasting. Its resistance to water, UV rays, and insects ensures that it will maintain its appearance and structural integrity over time, even in harsh outdoor conditions. This longevity makes composite decking a cost-effective choice for poolside areas, as it eliminates the need for frequent repairs or replacements.
In conclusion, using composite decking around swimming pools offers numerous advantages. Its water resistance, slip resistance, low maintenance requirements, wide range of design options, and durability make it the perfect choice for creating a safe, visually appealing, and long-lasting poolside space. Whether one wants to relax by the pool, host outdoor gatherings, or simply enhance the beauty of their outdoor area, composite decking is an excellent investment that will stand the test of time.